Athletes on every level run the constant risk of injury. Professional sports icons run the same risk as those on High School and college teams and weekend outdoor enthusiasts. Whatever your sport or level of achievement, the risk of injury hasn't deterred you from pursuing your passion and won't either. At our Physical Therapy Clinic is dedicated to helping injured athletes recover quickly and regain their full range of motion and strength.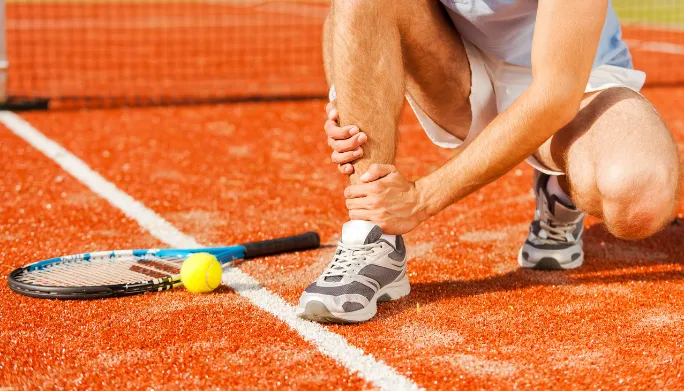 If you're suffering from:
Repetitive Use Injuries
Some sports require repetitive movements that can take a toll on your tendons and muscles. Some examples include:
Tendonitis
Tennis elbow
Runner's knee
We will create a treatment plan for your specific needs which will include exercises, therapeutic modalities and movement modifications. This treatment will decrease inflammation and pain, leading to a faster full recovery allowing you to continue participating in the sport you love.
Soft Tissue Injuries
Soft tissue refers to tendons, muscles, ligaments, skin, fat etc. (basically any part of the body that isn't made of bone). These injuries are common in all sports and result in bruising, swelling, loss of mobility, heat and pain. We will help bring down the swelling, reduce the pain and restore full range of motion and strength to the injured tissue, bringing about a full recovery.
Traumatic Injuries
Most common in extreme and full contact sports, traumatic injuries can include:
Damaged spinal cord
Head injuries
Fractures
Wounds
Sprains
Bruises
Strains
Our therapists will design a custom regimen for you, depending on the type, location and severity of your injury. We will seek to reduce your pain and inflammation and increase blood flow to help bones, muscles and other soft tissues heal faster.
Our team will work together to isolate your injuries and rebuild your strength, mobility and stamina so you can rejoin your team and get back to doing what you love.
We can help you get off the bench and back in the action.
Need Help Recovering from a Sports Injury in Tempe? Looking to Improve Your Sports Performance?
Sports Therapy is the Right Choice
Sports Therapy or sport physical therapy is a specialized area of physical therapy that deals with both acute, chronic, and repetitive injuries in professional, collegiate, high school and recreational athletes. Practice includes the thorough evaluation, treatment, transition back to sport, prevention, and performance enhancement programs.
Post-Surgical Rehabilitation
Often, sports therapists work with post-surgical athletes to help them recover their strength, range of motion, and activities of daily living. To accomplish this, sports therapy specialists use techniques such as:
Manual Therapy (specialized hands-on techniques to facilitate movement, and functional control)
Therapeutic Exercise – from active range of motion (simply working against gravity), to advanced resistance protocols, sports therapists help an athlete recover the necessary strength to compete in their given sport.
Heat, ice, taping techniques, and electrical stimulation
Functional Retraining – all sports require specialized balance, movement patterns, and dynamic flexibility and stability. Sports therapy includes retraining the athlete in their given area of interest or excellence. Examples include helping pitchers recover their throwing mechanics. Assisting football players in cutting, catching, throwing, and backpedaling. Helping basketball players recover the jumping, shuffling, and shooting mechanics.
Dynamic Strength & Endurance Training – most sports require endurance, balance, and short burst of intense strength output. In the later stages of rehabilitation of athletes, sports therapists transition players to advanced conditioning programs that closely replicate their experience on the court or playing field.
Prevention
Sports therapists often provide interventions and recommendations to assist athletes with the prevention. This may include pre-participation evaluations, equipment advice, conditioning programs (e.g. ACL injury prevention) and cardiorespiratory conditioning programs that are constructed to assist athletes in a safe transition back to sport.
Sports Performance Programs
After a thorough evaluation of an athlete's strength, neuromuscular coordination, flexibility, and cardiorespiratory fitness, the sports therapist will develop a sports performance training plan to help the athlete achieve their performance goals. Programs are tailored to specific sporting demands and provided to the athlete as a training regime (plan of action); or the sports therapist may coach and guide the athlete through a performance program on a several times/week basis again, depending on the athletes goals and needs.
If You Or Your Teen Athlete Want to Speed Up Recovery, or Maximize Sports Performance, We Can Help.
Request An Appointment
Please fill out this form and
we will contact you about scheduling.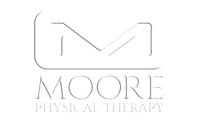 Denise Stanfield

I have been coming to Moore Physical Therapy for more than a month. I have experienced the best care. Rebecca Nelson has administered dry needling twice a week and my back pain has become more manageable. I came to Moore PT because of a recommendation from a friend. I enjoy the demeanor of each individual from the front desk staff to each PT tech. Great place to get well!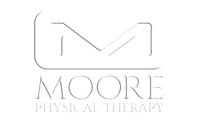 Tamara Carmody

Moore Physical Therapy is the place to go if you want to see results. I took full advantage of everything they offered me including dry needling to help solve my foot tendon issues. Scott, my physical therapist was amazing, especially enjoyed the heat and morning massage before they put me to work doing the hard exercises that looked easy until you had to do them. Would highly recommend the people at Moore Physical Therapy. Well on the road to recovery now I will complete more therapy at home.