What is an ACL Tear?
An ACL tear is an injury that happens to a part of your knee called the anterior cruciate ligament, or ACL for short. Your ACL is like a strong, stretchy band that helps keep your knee stable when you move it. When it tears, it can cause pain and make it hard to do activities like running and jumping.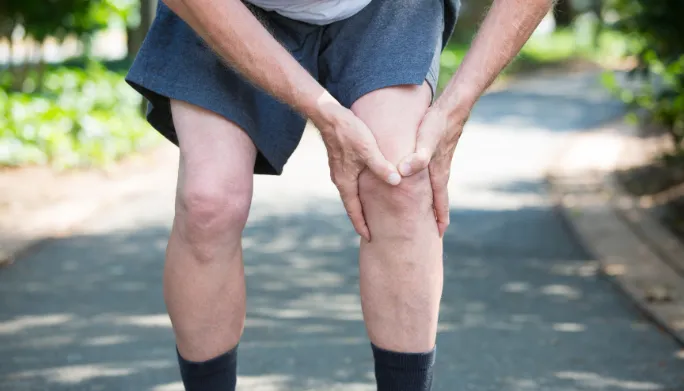 How Does it Happen?
ACL tears often happen when you twist your knee too much or if something hits it really hard. This can occur during sports like soccer, basketball, or football, or even during everyday activities. Sometimes, people hear a "pop" when their ACL tears, and that can be a sign that something isn't right in the knee.
How to Tell if You Have an ACL Tear
Here are some common signs and symptoms that might show you have an ACL tear:
Pain: Your knee might hurt a lot, especially when you try to walk or put weight on it.
Swelling: Your knee can get swollen and look bigger than usual.
Weakness: Your leg might feel weak, and it can be tough to move your knee.
Instability: You might feel like your knee is wobbly or giving way when you try to stand or walk.
What Causes an ACL Tear?
ACL tears can happen for different reasons:
Sports Injuries
Many ACL tears occur during sports where sudden stops, changes in direction, or collisions are common.
Awkward Landings
Sometimes, landing from a jump awkwardly or pivoting with your foot planted can lead to an ACL tear.
Car Accidents
In some cases, car accidents can also cause ACL tears due to the impact on the knee.
Types of ACL Tears
There are two main types of ACL tears:
Partial Tear
In a partial tear, only a part of the ACL is damaged.
Complete Tear
In a complete tear, the entire ACL is torn into two parts. Complete tears are more severe and often need more treatment.
How Can an ACL Tear Be Treated?
Treating an ACL tear depends on how bad it is and your age, activity level, and other factors. Here are some common approaches:
Rest and Physical Therapy
For less severe tears, resting your knee and doing physical therapy exercises can help it heal.
Braces or Supports
You might need to wear a brace or use crutches to keep your knee stable while it heals.
Medications
Pain relievers and anti-inflammatory medicines can help manage pain and swelling.
Surgery
In some cases, especially for complete tears or if you're very active, surgery might be needed to repair the torn ACL.
What to Expect During ACL Recovery
Recovering from an ACL tear takes time and patience. Here's what you can expect:
Rest: You'll need to give your knee time to heal, and that might mean not playing sports for a while.
Physical Therapy: Physical therapists will help you regain strength and flexibility in your knee through exercises and stretches.
Medications: Your doctor might prescribe pain medications to make you more comfortable during recovery.
Surgery Recovery: If you had surgery, you'll need to follow your surgeon's instructions carefully and attend follow-up appointments.
Can ACL Tears Be Prevented?
While you can't always prevent ACL tears, there are steps you can take to lower your risk:
Warm Up: Before playing sports or exercising, warm up your muscles to prepare your body.
Strengthen Muscles: Building strong leg muscles can help protect your knee.
Practice Good Technique: Use proper techniques when jumping, landing, and changing direction.
Need ACL Tear Rehabilitation?
In conclusion, an ACL tear is a common injury that can happen to anyone, especially if you're active in sports or other physical activities. It can be painful and affect your ability to move your knee normally.
If you suspect you have an ACL tear or are experiencing symptoms, it's essential to see a healthcare provider for a proper evaluation and diagnosis. Treatment options can range from rest and physical therapy to surgery, depending on the severity of the tear. With the right care and rehabilitation, many people can recover from ACL tears and get back to their favorite activities.
Request An Appointment
Please fill out this form and
we will contact you about scheduling.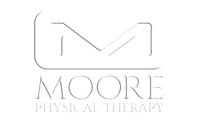 Tamara Carmody

Moore Physical Therapy is the place to go if you want to see results. I took full advantage of everything they offered me including dry needling to help solve my foot tendon issues. Scott, my physical therapist was amazing, especially enjoyed the heat and morning massage before they put me to work doing the hard exercises that looked easy until you had to do them. Would highly recommend the people at Moore Physical Therapy. Well on the road to recovery now I will complete more therapy at home.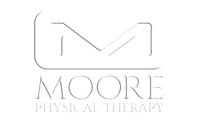 Denise Stanfield

I have been coming to Moore Physical Therapy for more than a month. I have experienced the best care. Rebecca Nelson has administered dry needling twice a week and my back pain has become more manageable. I came to Moore PT because of a recommendation from a friend. I enjoy the demeanor of each individual from the front desk staff to each PT tech. Great place to get well!