Shantele Peterson, PTA
Physical Therapist Assistant
Shantele Peterson has resided in the Phoenix Metro area since 1988 but still considers Orem, Utah a piece of home. She and her husband Sterling were married in 1993 and have raised two magnificent children who live and work in the valley. Shantele enjoys spending time with her immediate and large extended family playing games, cooking, socializing, and traveling.
She loves to dance, snowboard, wake surf, hike, do yoga, and connect with others. Three words that could describe Shantele are: intuitive, compassionate, and inquisitive. Shantele began dancing as a toddler which ignited a passion for the art form throughout her life. She went to ASU on a full scholarship to attain her BFA in Dance with a K-12 teaching accreditation.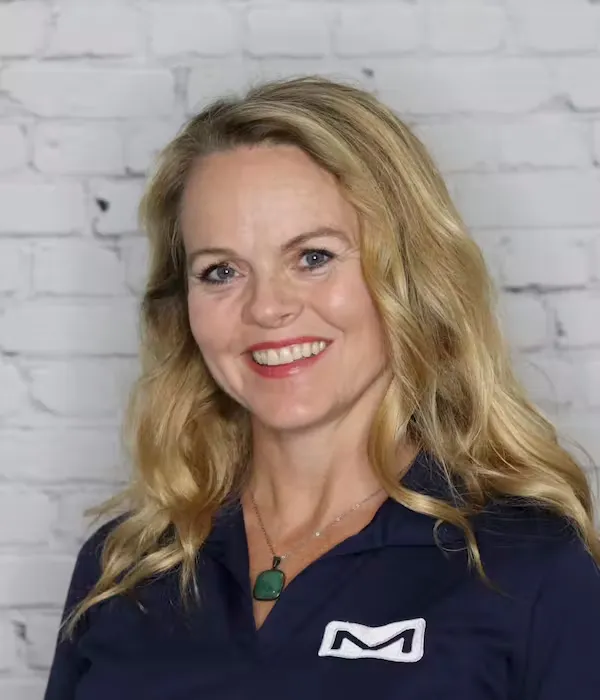 After a 25 year career of teaching dance, she retired from the profession to pursue her interests in Physical Therapy. As a young dance major at ASU, Shantele's Dance Kinesiology class sparked her interests in PT and she determined that if she were ever to go back to school, she would study Physical Therapy. Shantele completed her certification as a Physical Therapist Assistant through GCC with clinical applications in orthopedic outpatient clinics specializing in spine, neurological, and aquatic therapy. Shantele has always had a love for movement and a keen understanding of the way proper biomechanics can prevent injury and also heal physical infirmities. Her professional dance career has given her a unique understanding of the mechanics of the human body and its application in therapeutic settings. She finds great joy in educating her patients with proper techniques for attaining better health and longevity of active lifestyles. Shantele loves her career change and has immense satisfaction in seeing her patients' quality of life improve through the practice. She especially loves her Moore Physical Therapy team and firmly believes there is not a better place to be employed as a PTA.